Der nächste Riesenfrachter: "Munich Maersk" macht in Hamburg fest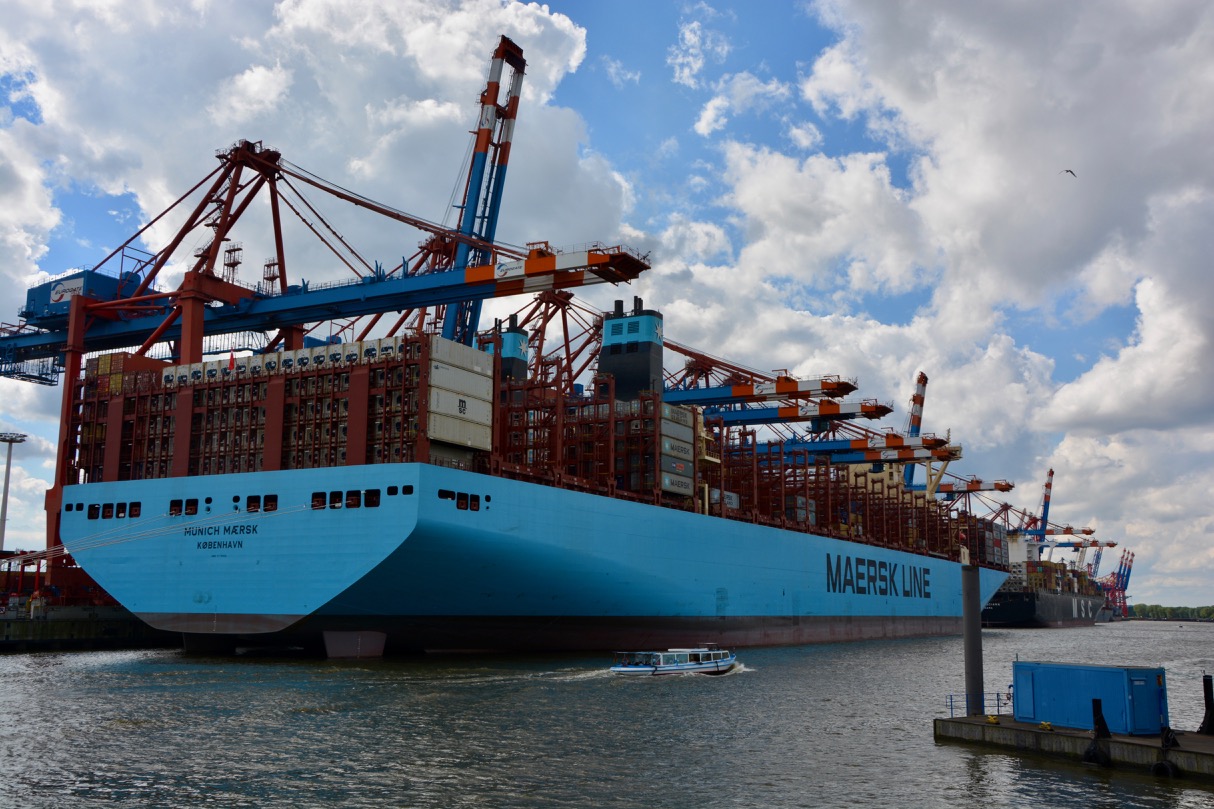 If you are interested in ships and the port of Hamburg, this message will be familiar. It starts with: "The biggest ship ever …" Every week, the giant is greeting, and there is a new record again. 399 meters long, 58.60 meters wide and 16 meters deep is the "Munich Maersk", which moored at the weekend at the Eurogate terminal (Waltershofer harbor) in the port of Hamburg. 20,568 containers can load them, this is world record. The "Munich Maersk" is thus the largest ship ever …
She was on her maiden voyage and came from Bremerhaven. Nearest port: Gothenburg. However, she can not get the Elbe full, but the depth of the river (14.80 meters) is not enough even at the highest tide. The outing of the ship, called "Monkey Island", is located at 70 meters (!) Altitude. When a barge drove next to the ship, the extent was realized: simply gigantic. 24 crew members make sure that the freighter is running. In the machines, they travel many kilometers a day.
Giant freighter on maiden voyage
4454 Container has cleared the "Munich Maersk" – a logistical challenge for the port. Advocates of the new generation Giant ships praise their energy efficiency and the modern, environmentally friendly drive. Critics complain that these giant ships are not suitable for a port like Hamburg. If there is a problem with the rudder or the machine on the river, the port has a serious problem – apart from the traffic jams in the hinterland by the high container volume. They argue that a cooperation between the large seaports of Bremerhaven and Wilhelmshaven with Hamburg is more sensible.
It will probably not take long before the next message from the "biggest ship ever …" can be read here. On the subject of giant ships (which are for him "floating shoe boxes" or "ugly, floating crates"), Captain Schwandt said: "Some shipowners are like small boys on the gentlemen's toilet. Everyone would like the longest. "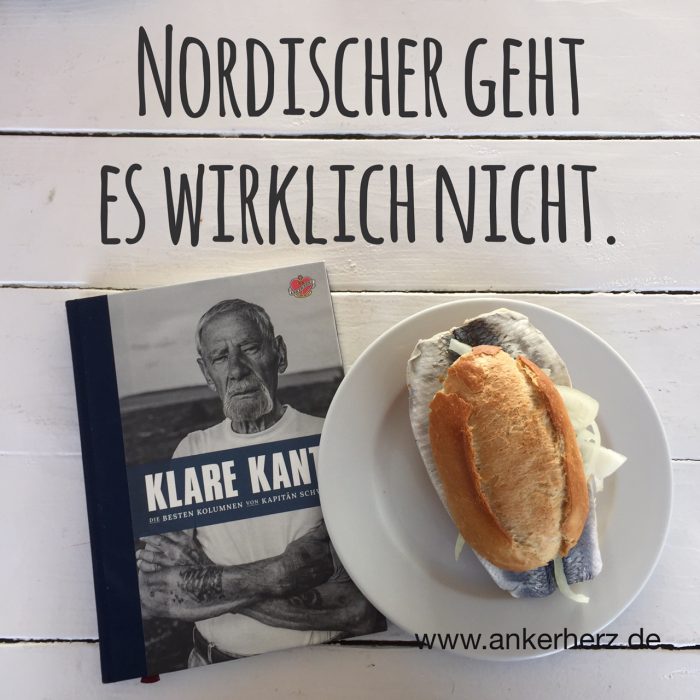 The column book KLARE KANTE by Kapitän Schwandt has just been published. Everywhere in the trade and free of charge shipping is available here in our shop.