Großcontainerfrachter meldete Maschinenausfall vor Kanada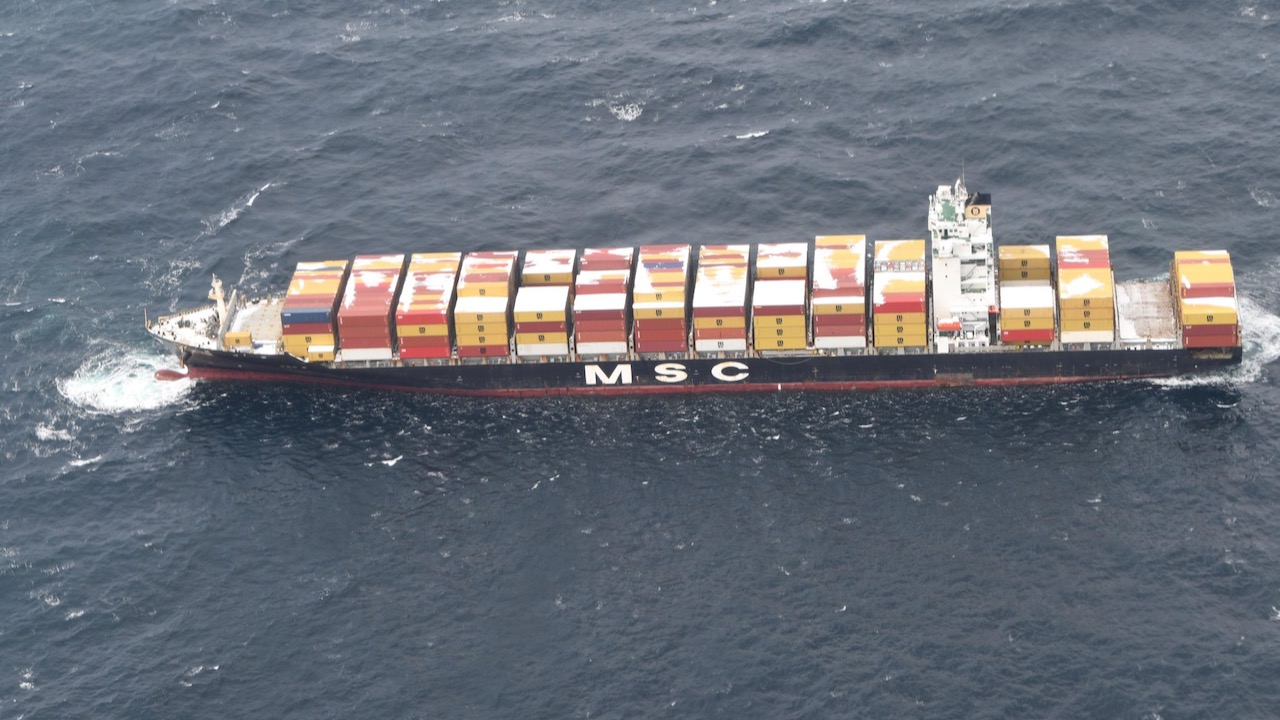 Der Großcontainerfrachter MSC Kim meldete einen Maschinenausfall im Golf von St. Lawrence vor der Ostküste von Kanada. Die kanadische Küstenwache reagierte sofort.
Zum Maschinenausfall kam es vor dem Hafen von Port au Port an der Küste von Neufundland. Das 265 Meter lange Schiff, das maximal 4254 TEU laden kann, befand sich auf dem Weg von Halifax nach Montreal. MSC Kim trieb unkontrolliert vor der Küste.
#CCGLive: The MSC Kim is no longer adrift after the Atlantic Kingfisher successfully secured a towline this morning. Our Marine Communications and Traffic Services officers are maintaining contact with the vessels as they proceed toward Sydney #NovaScotia. pic.twitter.com/uCMM2mS1XJ

— Canadian Coast Guard (@CoastGuardCAN) March 10, 2022
Die kanadische Küstenwache reagierte sofort auf den Notruf. Die Einsatzleitung beorderte einen schweren Eisbrecher und Hubschrauber zum Havaristen. Wenig später gab es dann schon Entwarnung: Es gelang den Crews, eine Schleppverbindung herzustellen. Der Schlepper "Atlantic Kingfisher" zieht den Frachter nun Richtung des Hafens von Sydney in Nova Scotia.
Küstenwache reagiert auf Maschinenausfall
Von Verletzungen der Crew an Bord des Havaristen ist ebenso wenig etwas bekannt wie von einer Verschmutzung der Umwelt. Die kanadische Küstenwache hat angekündigt, die Lage weiter zu beobachten. Der Einsatz ist erst beendet, wenn jede Gefahr einer Umweltgefährdung ausgeschlossen werden kann.
Wie gefährlich ein Maschinenausfall ist, schildert der norddeutsche Kapitän Peter Rössler in unserem Buch "Kapitäne". Ausgerechnet unter der Verrazano Brücke in New York City ging nichts mehr – und seinem Frachter kam ein Gastanker entgegen…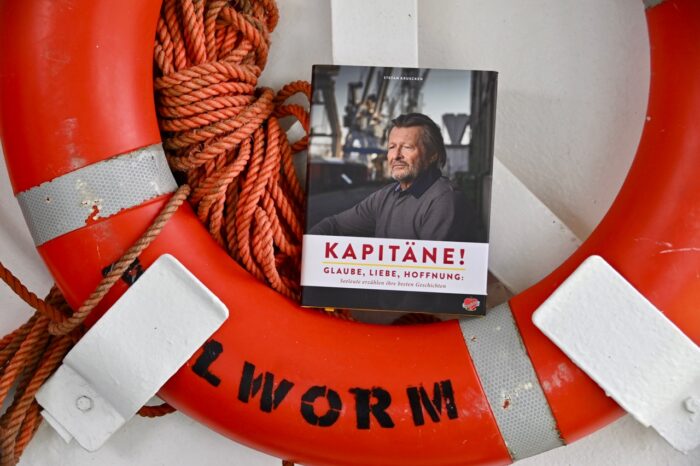 Du liest gerne den Ankerherz Blog vom Meer? Dann freuen wir uns, wenn Du uns einen Kaffee spendierst! Dankeschön.