Songs vom Meer: Wild Grey Ocean von Sam Fender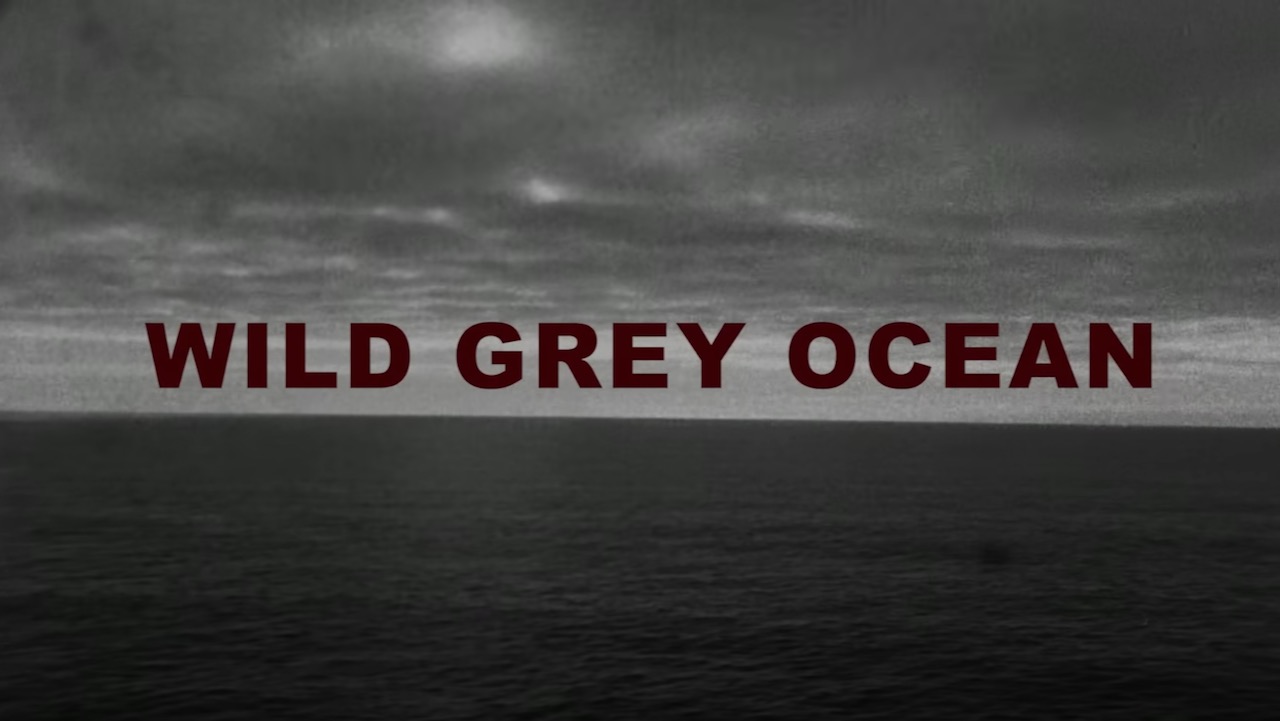 Wild Grey Ocean ist der neue Song von Sam Fender. Ein Lied, das für eine Gänsehaut sorgt wie eine kalte Nordseewelle vor North Shields, Fenders Heimatort im Nordosten Englands. Klar, kraftvoll, melancholisch. Dazu gibt es ein Video im Retro-Charme, das diese Stimmung mit Bilder vom Meer genau einfängt.
In Wild Grey Ocean erzählt Fender wie so oft aus seiner Jugend in der Arbeiterstadt am Meer. Es geht um falsche Freunde, um Gewalt, um harten Alltag. North Shields ist die Stadt, in der er aufwuchs mit einer kranken Mutter. Sein Erfolg ist das moderne Märchen eines Musikers, der es dank seines Talents von der Tresenkraft im "Low Lights Tavern" Pub auf die ganz großen Bühnen schaffte.
Demnächst tritt er im Stadion seines Fußballvereins Newcastle United auf. Das Stadion wurde rasch für ein Zusatzkonzert am nächsten Tag gebucht, so schnell waren die Tickets vergriffen. (HIER liest Du seine Geschichte im Ankerherz Blog: Sound einer Arbeiterstadt am Meer).
Stimme der Working Class
Sam Fender ist die Stimme für viele jungen Menschen geworden, besonders im armen Nordosten Englands. Kritiker vergleichen ihn mit dem jungen Bruce Springsteen, was angesichts der Melancholie und Themen aus der Working Class nahe liegt. Seine klare Stimme, die Saxophon-Soli und diese treibende Kraft machen seine Songs unverwechselbar.
Wild grey ocean buried in my eyesThe coast town muscles through weekdays and nine-to-fivesI finish work and compartmentalizeWith the wild grey ocean buried in my eyes

Always in the dark, I'd ask you such silly thingsTore apart your heart, running around this townAnd in that weakness, I'll suffer until I dieWith the wild grey ocean buried in my eyes

I seldom see our old gang 'round townI call them "good-time friends"'Cause they're never there when shit goes downLike when my brother got jumped and they hurt him real badI thought I'd lost him, he is all I have

And I wonder where you are and if you have settled downHaven't felt my heart make a single soundSince that moment, you cried like a little girlBehind you, the wild grey ocean swept away my world
Wir haben den Text als Song des Jahres in unseren Rückblick 2022 aufgenommen. (Bekommst Du HIER.) Wild Grey Ocean – ein Lied, dessen Stimmung einfach zum vergangenen Jahr passt.
Du liest gerne im Ankerherz Blog vom Meer mit mehr als 1600 kostenlosen Geschichten? Dann freuen wir uns, wenn Du uns einen Kaffee spendierst! Danke.